The 40 Day Warrior Challenge
This course is a hard reset for your mind and your body. It will jump start your journey to sobriety while improving your mental strength.
Enroll in Course
You Are A Warrior
If you are tired of running into the same road blocks over and over again; if you are interested in seeing what your mind is truly capable of; if you are desperate to take control of your future; if you are ready to take a stab at sobriety, it's time to sign up for this course. Sober life is the Next Life.
Becoming a Warrior
The formula for the Sober Warrior Challenge sounds simple, but it is not for the faint of heart. From day one, you are going cold-turkey on everything that holds power over your mind. It is going to be hard; your mind is going to try to convince you to give up. But you are a warrior. You know what you want. We are not going to baby you through this process and whisper sweet nothings into your ear as you progress to the greatest mental strength of your life. If you know something in your life is holding you back, if you are ready to take your life to the next level, if you are ready to challenge yourself, if you are ready to see self-improvement, personal growth, and mental strength greater than you ever imagined, then you are ready to be a Sober Warrior. By the end of this challenge, you will have a whole new lifestyle and frame of mind. After defeating this challenge, nothing will stand in your way ever again.
Finding Community
Joining the 40 Day Warrior Challenge gives you the unique opportunity to connect with likeminded, forward thinkers like yourself. Upon enrollment, you are automatically added to our Sober Warriors Facebook group, where you will get regular updates from Scorch and Erin, as well as motivation from your peers and classmates who have also embarked on this challenge. This is your support system. This is your accountability. This is your new network. You will encourage and uplift each other. And after the Warrior Challenge is done, you will have friends for life.
What to Expect
For the next 40 days, you will give up all dependency-forming substances including drugs, alcohol, nicotine, marijuana, caffeine, sugar, and processed foods. And you will be fasting. Without these things clouding your judgement, you will focus on your health and your future. Your mind will be more clear and sharp than it has ever been, and you will accomplish more than you ever thought you could.
Your Instructor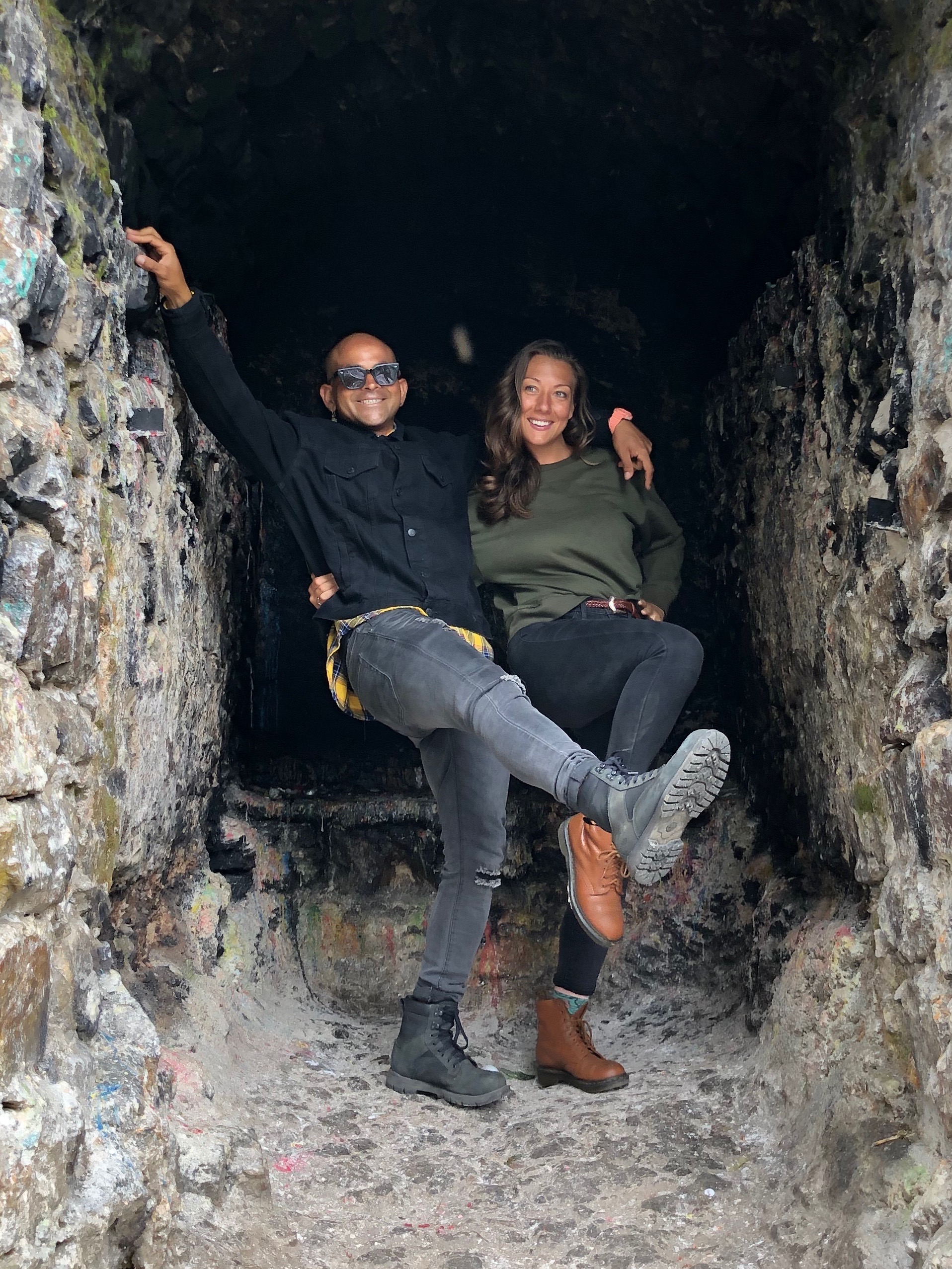 Hi everybody, my name is Scorch Inéz. I have been sober since August 2014, but before that, I did it all. I was addicted to prescription drugs, heroin, alcohol, cocaine, and I dabbled in every other drug you can possibly imagine. No matter where I went, I was the life of the party, and if the party ended, I found another one. I had all the confidence in the world, but I was going nowhere, fast. One day, I realized I had to put this lifestyle behind me before it killed me or destroyed my relationship with my daughter. I started cutting things out of my life, starting with drugs and alcohol, but then I realized that there are addictive substances all around us, all the way down to food, caffeine, and sugar. I realized I had to cut all of these things out. Now, I can't imagine ever letting substance back into my life! I have everything I could ever need, and it's only going up from here. I created The Next Sober Life as a community, a network, and a support group to encourage you to free yourself from ALL of the dependencies that exist in our modern culture. It's time to find out what's NEXT.
---
My name is Erin, and I have been sober since August 2016! My story of alcohol and drug use started in college, and, while it was excessive, I was no worse than many of my peers, especially being in Greek life. After college, I moved to New Orleans, the party hub of the South. I was in the service industry and the music festival scene, and, again, I didn't party any more than my peers. I was working on my master's degree, and I felt like I was making mostly positive life choices. When I met Scorch, he had been sober for two years, and he encouraged me to try it out. I was amazed at the immediate benefits I felt from quitting alcohol and weed! No more anxious, hungover mornings, no more foggy, stoned days doing nothing, greater control over my emotions and moods, far fewer social obligations and excuses for procrastination... I lost weight, I saved money, I felt more energized, I had more productive hours in the day, and I gradually shattered the idea of keeping up with the status quo. Suddenly, I had the vision and the drive to accomplish something much greater with my life. This is what The Next Sober Life is all about: freeing yourself from dependencies so that you have the mental space to achieve so much more than you ever thought you could!